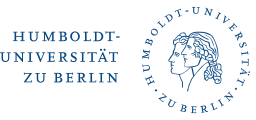 Deadline: 27.08.2017
Especially from the perspective of a history of ideas, certain overlaps between communist theory and the concept of man are remarkable.
Therefore, theoretical debates among intellectuals or leading ideologues which tried either to connect or to discriminate between these two concepts would be of special interest. Of course, the reference to human rights did not only remain on a theoretical level. Over the course of time, human rights mattered also in politics and public discourses.
States had to position themselves and to explain their policies with regard to human rights. Among the actors who put human rights on the agenda, various NGOs like the ICRC, Amnesty International, or also the churches played an important role. Especially the focus on precise cases and actions of NGOs shed light on human rights as a kind of bargaining chip. In many cases, this might be also true for the field of international relations. Quite often, political conflicts and demonstrations of power might have been carried out at the expense of individuals.
Our aim is to address various facets of the complex interrelation between communism and human rights and to ask how communist states in all their different forms faced the development and the claim of human rights. To this end, we encourage the presentation of research which addresses on the basis of a specific case one of the following overarching question sets:
1. "All Humans are Equal"- Idea of History Approaches and the Question of Compatibility of Human Rights and Communism
2. Human Rights in Communist and Inner State Discourses
3. NGOs in Communist States
4. Human Rights as Bargaining Chips in Foreign Policy
A focus will lie on Soviet Union, Middle and Eastern Europe, Yugoslavia and other Balkan States, but we also welcome contributions about other countries and regions as Latin America, the Caribbean, Southeast Asia, and Africa as well. Equally, we are open for further exciting aspects which are not included in the aforementioned question sets but still address the overarching relation of communism and human rights.
Accommodation will be provided, travel expenses will be at least covered up to an amount of 100 EUR. Papers will be pre-circulated and participants are expected to read the workshop's material and respond to presentations. Please submit your paper abstracts (up to 400 words) accompanied by a short CV to
jochen.krueger.1@hu-berlin.de
Supported by Bundesstiftung zur Aufarbeitung der SED-Diktatur